Words of Wisdom
We're in White Magazine Issue #26
1st December 2014
We're stoked to be featured in the latest issue of White Magazine - onsale today! If you casually flip to page 32 you can see our Festive Fun wedding stationery and love banner in a super beautiful and fun backyard wedding setting. So grateful we could be a part of such an amazing team of stylists and vendors. Yay!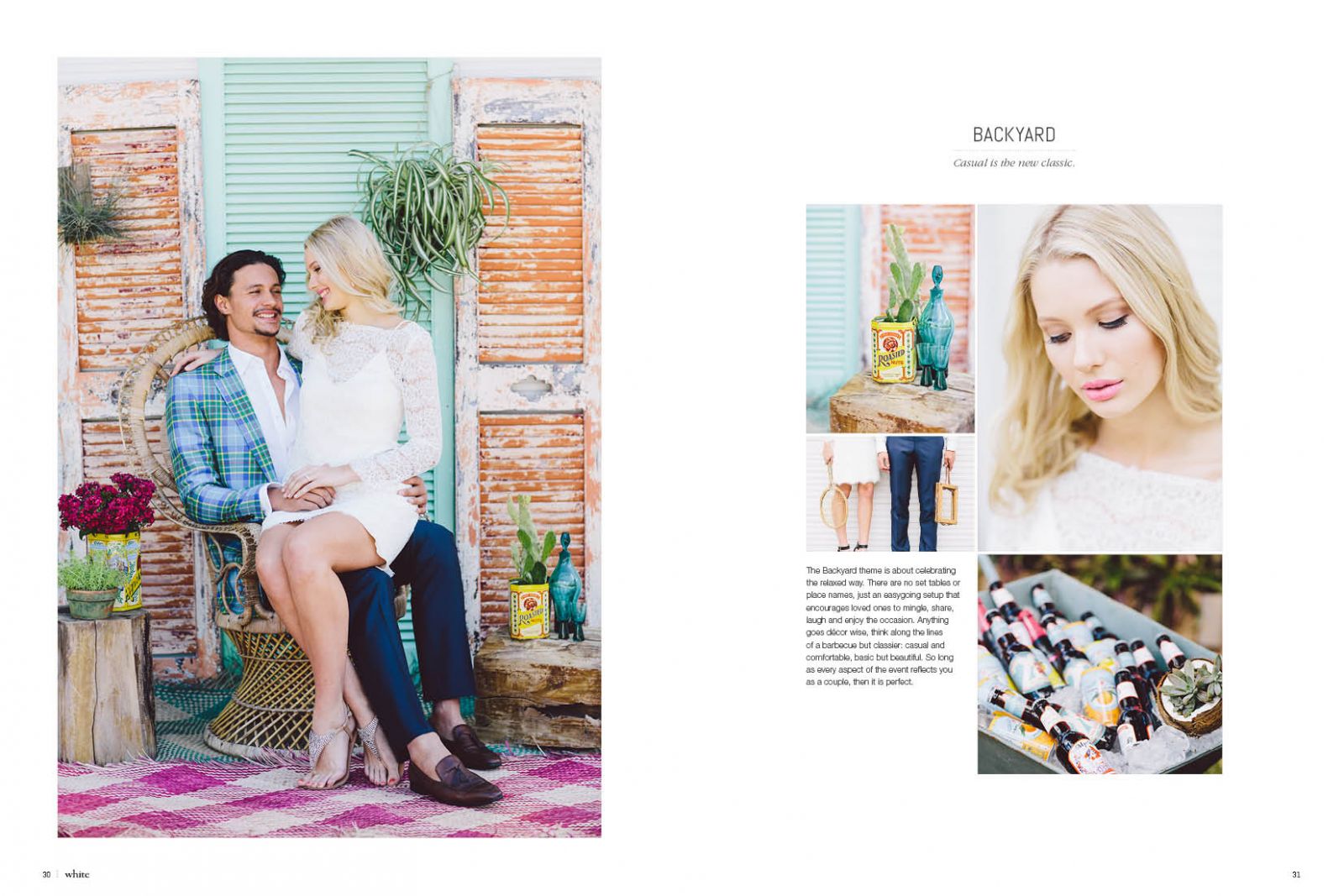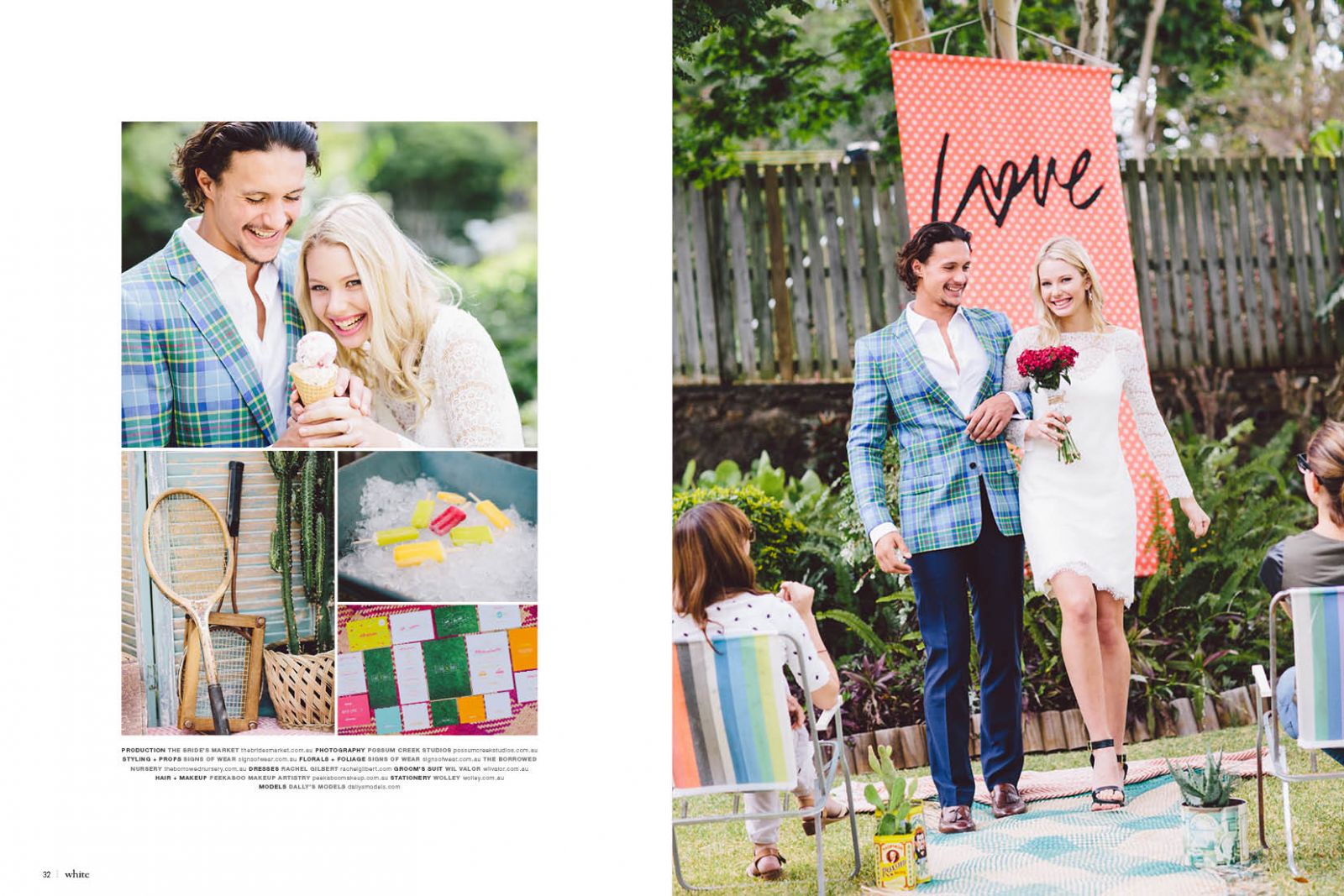 Gordon Country Wedding Showcase
3rd October 2014
Hello! We're pleased to be displaying some of our wedding invitation collections at the Gordon Country Retreat in the beautiful Goomburra Valley this long weekend. Put together by the wonderful Poppies for Willow, the event will be showcasing all the venue has to offer and more. If you're after a scenic outback wedding this event is not to be missed. You could even do a sneaky bit of horse riding while your there.
Hello Bride
5th September 2014
A big big thank you to Hello Bride Magazine for our Rising Star feature. You can read all of their lovely words here (blush). We're thrilled to be a part of their first publication due to be released this Spring. Can't wait to see the final product!
Beautiful Byron
28th August 2014
We were so thrilled to be included in the recent Byron Bridal Showcase where we returned as a vendor for the third year in a row. The day was a huge success and we say a special thanks to the wonderful Jen from Jennifer Gifford Designs (also the mastermind behind The Bride's Market) for once again creating an unforgetable experience for everyone involved. We were the stationers for Team Seaside Soirée and my word what a team it was. Loved every moment of working with this talented bunch and together we created a laid back Hamptons style wedding with a touch of Southern Californian boho charm. Here are a few snaps from the day, courtesy of Down Banaglow Road with styling by Rust and Romance, flowers by Bower Botanicals, video by Yellow Bull Media, cake by The Gourmet Cake Company and of course the delicious Dr Livingstone's Finest Coconuts.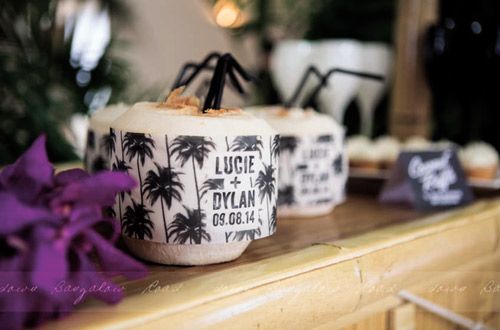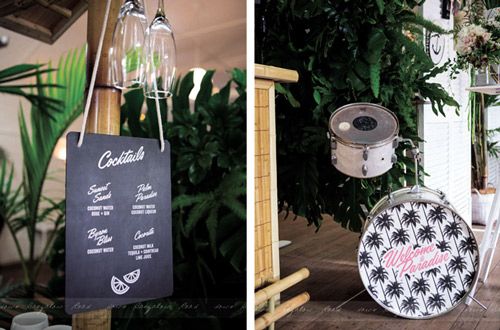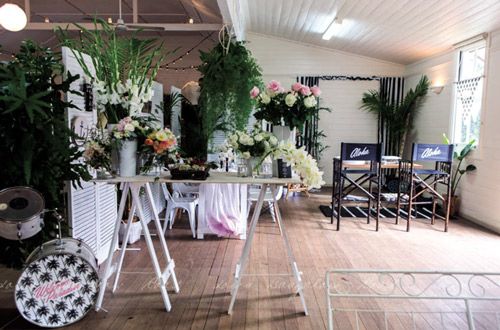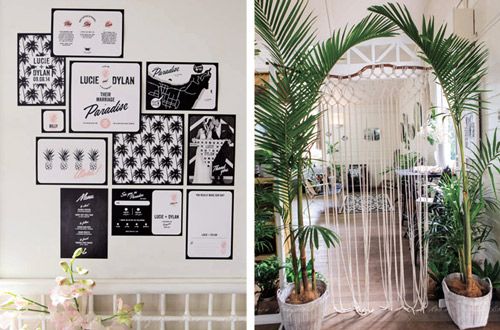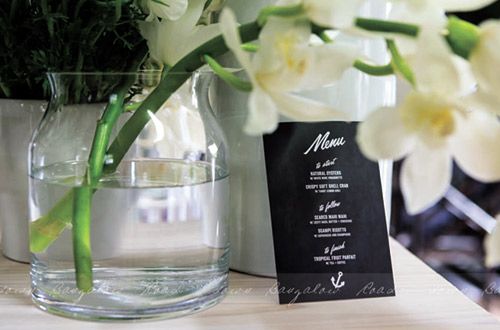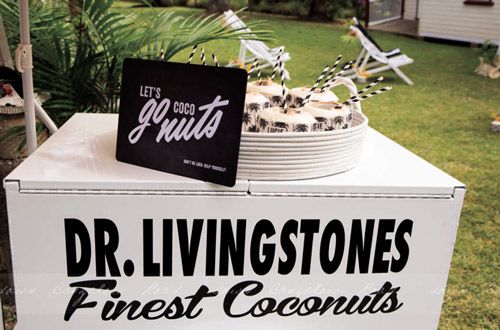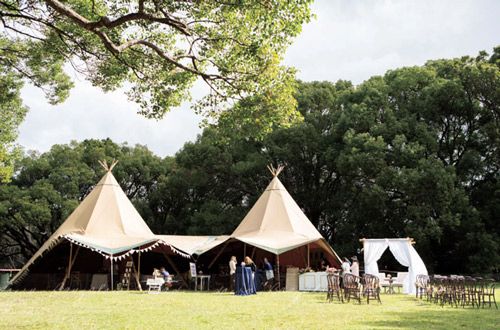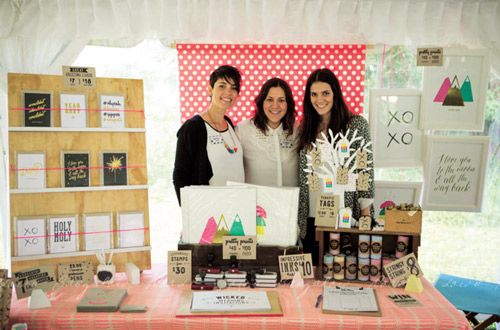 Until next time...x
We're Wrapped!
31st July 2014
Wow, so overwhelemed by all the wonderful things you guys have said about our new site. Your kindness and appreciation has definitely made all the long hours of putting everything together so very worth it. And in even more exciting news, our wrapping paper has been such a hit that we have sold out of our I Scream line. But never fear becasue a new batch of the paper will be back in stock at any moment. x
We're headed to Byron
28th July 2014
The count down is on to the Byron Bay Bridal Showcase at Ewingsdale Hall on Saturday the 9th of August. We're joining forces with the super talented likes of Down Bangalow Road, Bower Botanicals, Rust and Romance, Yellow Bull Media and Gourmet Cake Company to produce an unforgettable styled wedding space, that is sure to the wow the pants right off you. A Seaside Soireè is our team's theme so expect bold, vintage, beach inspired graphics. We'll also be selling our wares at a pop up stall on the day, so be sure to come on down and say hello. If you're the super organised type buy your tickets ahead of time here.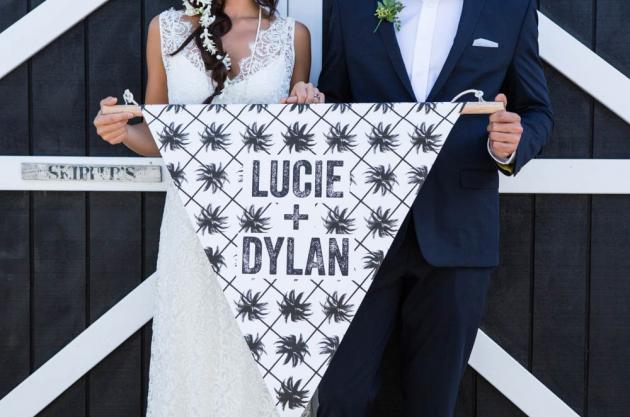 New & Improved Wolley
25th July 2014
Welcome to our wonderful new site, even more wicked than the last! We've updated our look, added a shop, and gone bananas with some gold foil action on our brand spankin' new stationery line. It's time to get excited about Wolley!